Baijia International Group Signs Strategic Cooperation Framework Agreement with OriginElle Clinic
Date:2016-05-27 17:35
  Baijia International Group and OriginElle Clinic signed a Strategic Cooperation Framework Agreement on observership and telehealth services, etc. in the newly completed Outpatient Lobby of Shanghai Baijia Maternity Hospital on March 25th, 2016.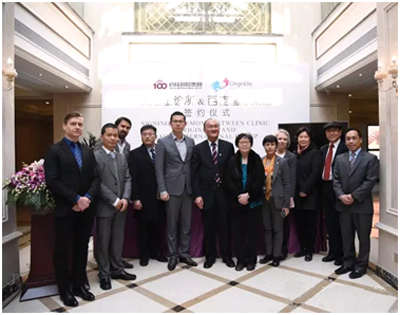 Alan Xu, Chief Executive Officer of Baijia International Group and Dr. Seang Lin Tan, founder of OriginElle Fertility Clinic & Women's Health Centre signed on the agreement on behalf of each party respectively. Ms. Lin Qiuhua, Senior Vice-President of Baijia International Group was present at the signing ceremony hosted by Dr. Christian D.Orejudos, Chief International Clinical Officer of Baijia International Group.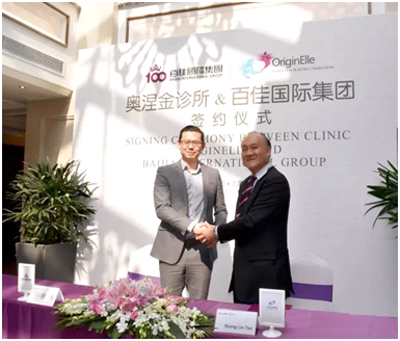 Following the signing ceremony, Dr. Seang Lin Tan, the founder of OriginElle Clinic brought two high level academic reports on Fertility Preservation for Medical and Social Reasons and the Present and Future of IVF to experts of Shanghai Baijia, and engaged in heated discussion with them on how to best collaborate to help patients between Shanghai and Canada.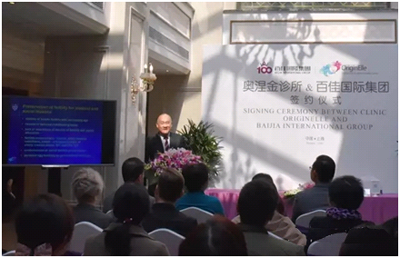 About the Clinic
  Based in Montreal, Canada, the OriginElle Fertility Clinic & Women's Health Centre is a state-of-the-art facility providing comprehensive infertility services, reproductive medicine and progressive treatment for men and women, including IVF (in vitro fertilization), natural and modified natural cycle IVF, fertility preservation and other health services.
  OriginElle founder Dr. Seang Lin Tan is an internationally celebrated fertility expert, experienced obstetrician and gynecologist, and global leader in the treatment of infertility. He has himself trained many of the skilled IVF doctors in Quebec and around the world. In his eyes, no patients should be turned away – regardless of how challenging their issues may be. Dr. Tan has personally developed many of the technologies and techniques that have been adopted by fertility specialists around the world, and remains at the forefront of this evolutionary sector of medicine.